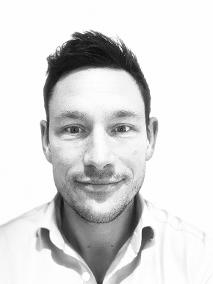 Mr Stephen Lash
BM, BSc (Hons), MCOptom, FRCOphth, MBA
Consultant Ophthalmic Surgeon
Subspecialty: Vitreo-retinal surgery and cataract
Training and Education

Trained as an Optometrist at Aston University, Birmingham, 1990-93

Pre-registration Optometry training at Essex County Hospital, Colchester 1993-94

Southampton Medical School 1995-1999

Ophthalmology training on Wessex rotation 2002-2009

MBA with distinction from Southampton Business School 2007-2009

Fellowship in Vitreo-retinal surgery, Melbourne 2009-2010
Experience
I have worked at University Hospital Southampton NHS Foundation Trust since March 2010 as a locum consultant and achieved my substantive post in April 2011.
I trained as an optometrist in the early 90s in Birmingham (Aston University) and then went on to medical school in Southampton. I worked as a Locum Optometrist full time before medical school and then part time throughout my medical training (to pay for it!) After completing house jobs at Southampton University Hospital I trained in Ophthalmology, completing basic surgical training at Bournemouth eye unit and then Southampton eye unit. My higher specialist training was undertaken on the Wessex rotation between Bournemouth, Portsmouth and Southampton. I completed a vitreo-retinal fellowship in Melbourne before gaining my consultant post at Southampton eye unit. I have been around eyes since the early 90's!

Key achievements
Gaining a distinction in my MBA completed whilst training in ophthalmology, running the rota and trying to get a Visa for Australia (really hard!) and still happily married with four children! (More of an achievement for my beautiful wife!)

Establishing and developing a private patient strategy for Southampton eye unit to support the unit and the League of Friends Charity including the 'Cataract Choice' service. £20000 raised for the charity in the first 18 months.


Establishing a quarterly Optometrist education meeting within the eye unit, 'The Four Seasons Optometry meeting' with over 50 optometrist attending regularly

Establishing a staff fund in gratitude for their hard work in developing the private patient services, it is a team effort!

Key awards and prizes
George Wheatcroft Prize for the top mark in further investigative techniques in his optometry professional qualifying examinations, 1994

Edith Newitt prize for medical finals at Southampton Medical school, 1999

Runner up two years in a row in the National Duke Elder Ophthalmology prize. Absolutely gutted the second time, of all the losers I came first twice!


CMI prize for the top mark in my MBA, 2009
Publications
Research Marketing and ophthalmology published in the Journal of Management and Marketing in Healthcare, 2010
Various publications around developing referrals from optometrists and the interface between optometrists and ophthalmologists. It's a team game!

Research interests
Research interests include the application of various management disciplines to medicine including Marketing, Strategy, Lean, Waiting list modelling and the effect of vitreous on visual function and currently working on a book about surgery- three boxes. I am fascinated by what makes a 'Good Surgeon' and there is much more to it than the hands!